Cosmetic Dentistry in Rockville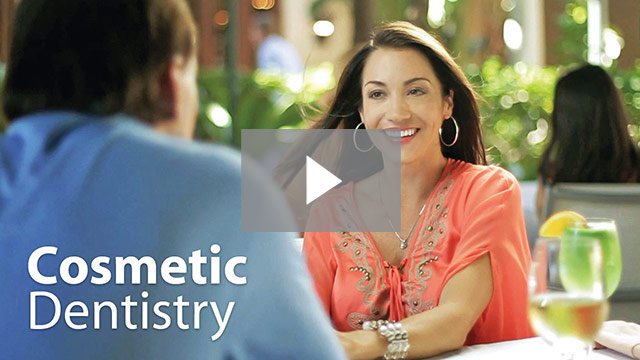 Years ago, the esthetic damage created by a broken tooth or a cavity or normal wear and tear over time was hard to repair. Today, such problems can be much easier to fix by a reputed cosmetic dentist. So what is the role of a cosmetic dentist and how can cosmetic dentistry change and shape the teeth to make them attractive?
Cosmetic dentistry is a field of dentistry which strives to achieve the utmost natural beauty of the teeth. Dentists do everything, from filling cavities to repositioning teeth, and brightening the color of teeth to restoring a missing tooth with an artificial one, in order achieve that dazzling smile everyone wants to have.
What cosmetic dentistry does?
Through cosmetic dental treatment a person can have correction to broken teeth, crooked teeth, missing teeth, discolored teeth and uneven gums. Although some procedures used for the treatment of these problems are categorized under other branches of dentistry, the fact that those procedures ultimately help beautify the teeth qualifies them to also be included in the field of cosmetic dentistry. Cosmetic dentist is capable of achieving the following
Changes:
Cavities are filled with composite or tooth colored materials.
Cracked or broken teeth are given new life using natural looking porcelain crowns and veneers.
Yellow discolored teeth are brightened up with dental whitening.
Dental braces can help align improperly positioned teeth which can lead to gum disease.
Dental implants replace a missing tooth or teeth.
American Academy of Cosmetic Dentistry is an organization which aims to spread knowledge about the field of cosmetic dentistry amongst the dental community and general public. As a proud member of this organization, Dr Gaznavi at Rock Creek Dental Center, has strived to establish a community where patients are proud of their dental appearance as well as their dental health.
Innovative products such as Lumineers, can help transform an unattractive smile to a beautiful smile in just two visits. Our dentist has the dental training and qualifications to treat patients who want lumineers. We also offer our patients porcelain crowns and veneers and onlays as an effective option to help improve their smile and overall dental function.
We also provide facial rejuvenation treatment such as Juvederm and Botox. Juvederm is an injectible filler which can be used to take off years from your face by reducing the appearance of unwanted wrinkles around the mouth and other parts of the face. This process is very helpful in making someone look younger and more confident in today's world . Our association with Juvederm gives our patients an additional benefit of having this treatment completed during their normal dental appointment and as a way to enhance the beauty of their new smile. Walk-in to our practice or set up your appointment today, we can help beautify your teeth and even turn back the hands of time with the help of Juvederm and Botox, all in our Rockville, MD office. We have seen thousands of patients over the years and are a well respected and well known practice in the community located in the heart of Rockville, Maryland. Our dentists at our beautiful dental facility have been able to accomodate the dental needs of this community for well over 20 years.
Why cosmetic dentistry at Rock Creek Dental Center?
Dr Gaznavi has performed cosmetic dentistry at Rock Creek Dental Center in Rockville, Maryland for over 20 years, and is highly experienced in the area of cosmetic dentistry. Equipped with advanced features and state of the art technology, we have every solution for your cosmetic needs. Our services range from simple tooth bleaching/whitening to advanced dental repairs including porcelain crowns, veneers and dental implants. We strive for cosmetic excellence and our vision is to create stunning smiles for everyone that comes through our door. Dr. Paige Gaznavi and her team have excelled in cosmetic dentistry with optimum care and dental service provided. Visit our practice today and let us brighten your smile and get you that beautiful smile you have always wanted.
FAQs