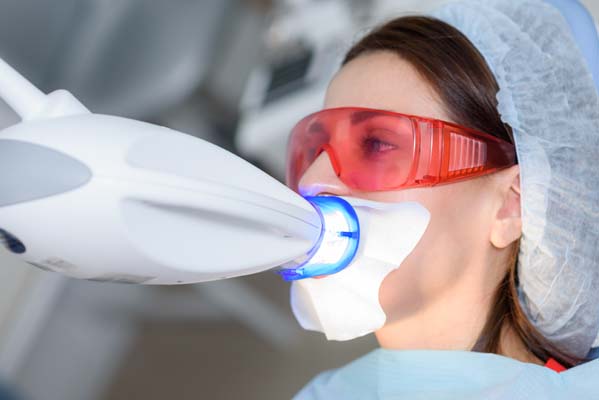 Teeth whitening is potent and effective in rejuvenating your smile. This treatment takes one dental appointment. But making the results last will make the effort worthwhile. Caring for your whitened teeth is important. If you want to know about caring for your whitened teeth, here are four tips to consider.
1.Avoid teeth-staining products
The effects of teeth whitening can be dramatic. It is crucial to maintain whiteness and brightness by avoiding teeth-staining foods, drinks, and other products. Colored beverages tend to spoil the whitening treatment's results. Some common examples of these beverages are:
Tea
Red wine
Sodas
Juices
Beer
Coffee
These drinks stain teeth because of their deep colors. Using a straw to drink them decreases the possibility of staining. Straws keep liquids away from teeth. The teeth whitening effects will last longer by starting the habit of using straws.
Some foods also stain teeth. Greasy and artificially colored foods strip off the enamel and make it vulnerable to staining. These foods tend to look scrumptious and decadent. But they have pigments capable of ruining teeth whitening effects. Some common staining foods are:
Colorful spices
Dark-colored sauces
Red meat
Acidic fruits
Berries
Dark and milk chocolate
Candies
Colorful vegetables
One thing to remember about staining foods is that if it can stain clothes, it can stain teeth. It may be difficult to do, but avoiding these foods can make the whiteness of teeth last longer. Discipline is necessary to make this possible. Choosing light-colored foods and less rich sauces can help teeth stay white longer.
Tobacco products can stain and re-stain teeth. Smoking or chewing tobacco can stain teeth right away. Planning to have a teeth whitening treatment takes commitment. The patient must be ready to keep the effort worthwhile for as long as possible.
2.Avoid acidic foods
Acidic foods weaken the enamel. Some examples of these foods are limes, lemons, and pickles. After a teeth whitening treatment, the pores on the enamel weaken and open up. The weakened enamel does not have resistance to prevent decay and staining.
3.Avoid colored dental products
Colored dental products like mouthwash and toothpaste. Purple, orange, blue, and red are common colors for these products. Using them right after the teeth whitening treatment will leave the patient with re-stained teeth. Choosing white or clear toothpaste and mouthwash for home aftercare will be more rewarding.
4.Remembering what to consume after
A white diet is ideal for 10-14 days after the teeth whitening treatment. This type of diet will ensure the longevity of the treatment's effects. It may be a drastic change from a regular diet of rich and colorful foods and drinks. But it is an order to maintain the brightened smile. Some of the foods to add to the list are white rice, plain yogurt, white fish, tofu, and egg whites.
Proper teeth whitening aftercare can extend the bright results
The only way to make this possible is to maintain discipline in choosing foods, drinks, and dental products. You should avoid the colorful ones and consume white or colorless products. It took you some effort to schedule the treatment. It is only logical to observe proper aftercare. A regular appointment with your dentist can help maintain the results of your teeth whitening treatment.
Are you considering getting a teeth whitening treatment in the Rockville area? Get more information at https://www.rockcreekdentalcenter.com.
Check out what others are saying about our dental services on Yelp: Teeth Whitening in Rockville, MD.
---
Related Posts
January 5, 2021
It is normal to desire a brighter, whiter smile, but trying to decide between a teeth whitening kit for home use or a visit to a dental professional complicates the matter. Over-the-counter applications can seem …