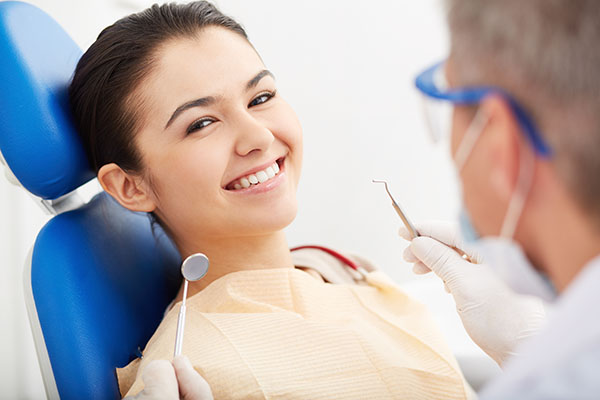 8 Popular Options to Get a New Smile
If you are in the market for a new smile, then you need to ask your dentist about various procedures that can be done to change it. Not only should you want nice teeth for vanity purposes, but having a beautiful, healthy smile will enable you to feel your best, from head to toe. Stop being self-conscious about the way your teeth look, and start thinking about options you can take to enhance your smile all around.
Option 1
Invisalign® is a popular option to attain a flashy, straight and healthy smile. This procedure is non-invasive and makes subtle changes to teeth. If extensive fixes are not needed, then it is wise to take this route. This procedure can be pricey, ranging anywhere from $3,500-$8,000.
Option 2
Braces are great if teeth are more crooked or there is a significant overbite or an underbite. To gain the best smile, continuing to visit the dentist or orthodontist appointments is important. Any missed appointments move back the schedule when it comes to reaching a new smile goal. Consistency is critical in having success with this option.
Option 3
If teeth are discolored from medicines such as tetracycline or from too much coffee or tea, then asking a dentist to complete a teeth whitening procedure will make dramatic improvement. The price for a qualified dentist to whiten your teeth could range anywhere between $100-$400. If spending less is more important, over-the-counter whitening strips cost anywhere from $30-$50, depending on the brand and number of rounds contained in the box.
Option 4
For small subtle issues — for instance, perhaps one tooth is uneven or slightly crooked — a dentist may be able to solve this problem with reshaping or contouring teeth.
Option 5
An experienced cosmetic dentist can place veneers. This is a terrific option for teeth to exemplify celebrity perfection. Your dentist will need to remove a small amount of enamel first, in order to fit and place the new veneers with perfection. The material used is usually porcelain or ceramic. Porcelain is a more tough decision for the long run. Before getting veneers, it is wise to weigh out all pros and cons because this option can prove to be the most expensive. The price range can total $800-$2,000 a tooth.
Option 6
Missing a tooth? Dental implants are a good option. A dentist will need to operate on the gums to carry this out, however. For a long-term and very natural-looking solution, this could be the best bet.
Option 7
If only some teeth are missing, your dentist can provide you with partial dentures, but it needs to be taken out and properly cleaned, as bacteria can grow.
Option 8
Full dentures are for individuals who have lost most of their teeth; this option is ideal for those who need multiple new teeth. Similar to partials, these will need to be taken out and cleaned as directed.
Not only is having healthy teeth imperative, it is also vital for your overall health and nourishment. There are many popular options when it comes to achieving a new smile. If you are not happy with your teeth and they are disturbing your life, call our qualified dentist so they can talk to you in-depth about the transforming options available to get the new smile you dream of.
Request an appointment in our Rockville dentist office here: https://www.rockcreekdentalcenter.com.
---
Related Posts
September 2, 2020
Want to understand the steps to complete a smile makeover? Being prepared for this cosmetic treatment is necessary, as the more one is prepared to undergo the smile makeover process, the more likely they will …
---