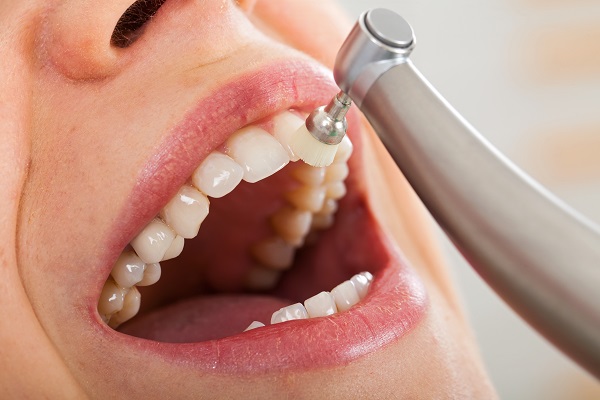 Although many individuals are aware that general dentists recommend professional teeth cleaning on a regular basis, not everyone follows suit. Most people operate under the mindset that at-home oral hygiene is enough to do the job, but that is far from true. Professional teeth cleanings are just as essential as visiting a doctor on an annual basis for a checkup. While teeth cleanings are essential, they also offer individuals a number of benefits. Ready to find out more?
How a professional teeth cleaning can benefit you
There are benefits that come with undergoing a professional teeth cleaning from a general dentist. When considering routine cleanings, it can be helpful to review the following information.
Oral health maintenance
The number-one benefit of undergoing professional teeth cleanings is that good oral health is almost always a result. Patients who have their teeth cleaned on a regular basis by a general dentist can expect their entire oral cavity to be in much healthier condition. Plaque and tartar will be removed, which reduces the chances of cavities from forming. This also ensures that the gums remain in good shape, thus lowering the risk of periodontal disease.
Accuracy
General dentists that perform a teeth cleaning will be accurate with their work. While at-home oral hygiene is an effective way to keep the teeth clean, it does take the help of a professional to effectively remove the build-up of plaque or tartar. Individuals who must undergo routine teeth cleanings can rest assured that the procedure will be done accurately, thus resulting in a healthy and attractive smile.
Stain prevention
Having a professional teeth cleaning done can greatly benefit the appearance of the teeth. Individuals who consume heavily dyed beverages or foods are likely to have stained teeth, which may require whitening or other restorations long term. However, in the short term, professional teeth cleanings can do the job. Patients who visit their general dentist on a regular basis for professional teeth cleanings will see a noticeable difference in the shade of their teeth, meaning there is less of a chance for stains to develop and remain.
Enamel strengthener
Another notable benefit of undergoing a professional teeth cleaning is that the enamel can be strengthened. General dentistry practices include fluoride application, which is used to strengthen the enamel of the teeth and remineralize any weak spots. Fluoride applications are simple, painless and a great accompaniment to a professional teeth cleaning. Typically, this part of a professional teeth cleaning is only needed once or twice a year.
Find out more from a general dentist
When looking to find out more about the benefits of a professional teeth cleaning, it can be helpful to consult with a general dentist. Any outstanding questions can be answered and further benefits can be understood. Reach out today to learn more about professional teeth cleanings from a general dentistry practice.
Request an appointment here: https://www.rockcreekdentalcenter.com or call Rock Creek Dental Center at (301) 828-1774 for an appointment in our Rockville office.
Check out what others are saying about our dental services on Yelp: Dental Cleaning and Examinations in Rockville, MD.
---
Related Posts
August 7, 2020
Teeth cleanings are an important part of maintaining good oral health because they ensure the removal of plaque and tartar, both of which can lead to serious damage to the gums and teeth. Thankfully, general …